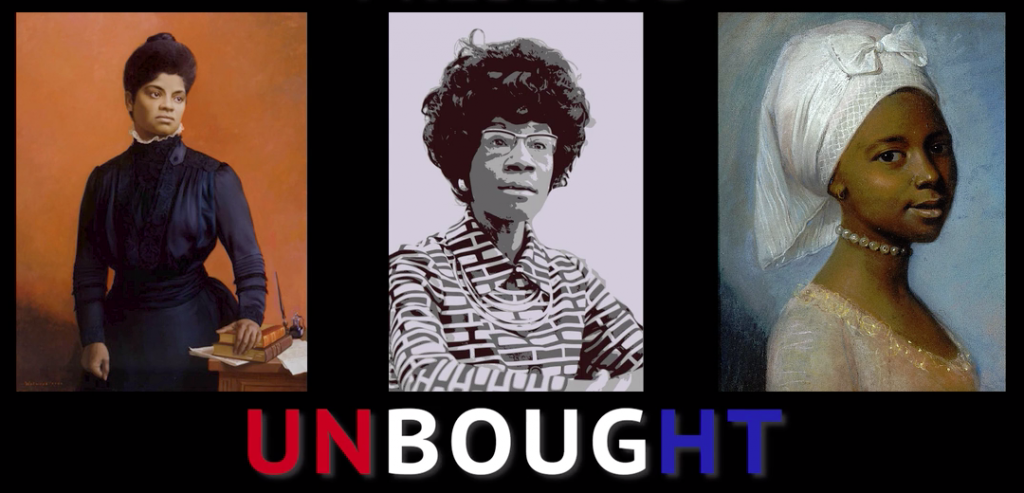 UNBOUGHT features the dramatic stories of three African American women: journalist and women's suffrage activist Ida B. Wells, Sally Hemings, the slave with whom Thomas Jefferson fathered six children, and Shirley Chisholm, the first African American Congresswoman from New York and first African American woman to run for President. The title of the show derives from Shirley Chisholm's memoir, "Unbought and Unbossed"; the musical score features jazz, folk, popular and classical works by
African American composers. 
The live show is available in January, February and March. The virtual show is available year round.
ABOUT THE WRITER • RESIDENCY & EDUCATIONAL PROGRAMS • REQUEST MORE INFORMATION